The help Cam & Cam?
The app will open up many opportunities for observation, you will be informed about what is happening on the other side of a private broadcast or get to know the events happening with your friends and family, and even you will take part in the occasion, which is unable to get out.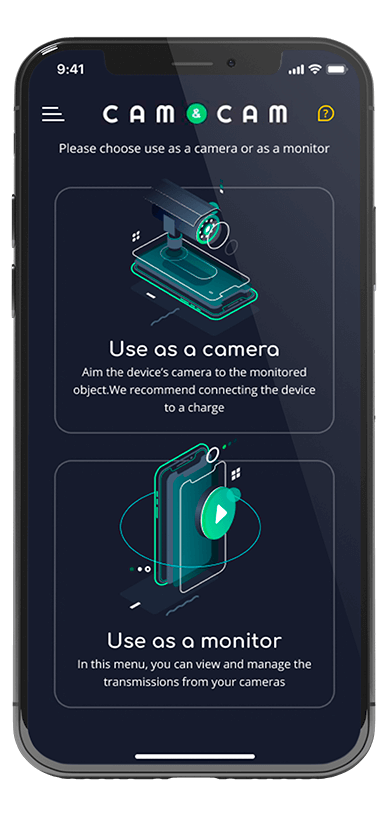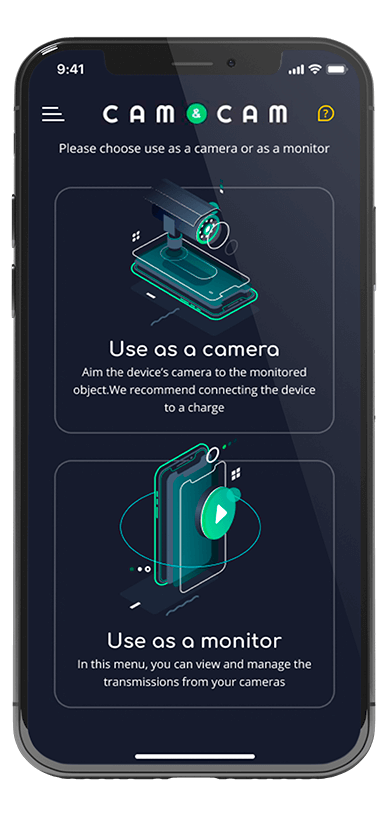 Fast and Easy
You can start broadcasting or connect in a jiffy. Separate channels are used for each broadcast that provides the stable transmission of image and fast data exchange.
Share your emotions
Your friends and family will share the best moments with you. The app works with any Internet connection (wifi, 3G, LTE).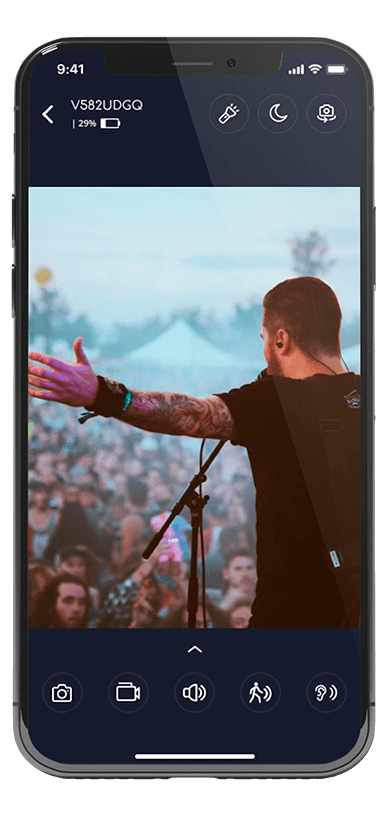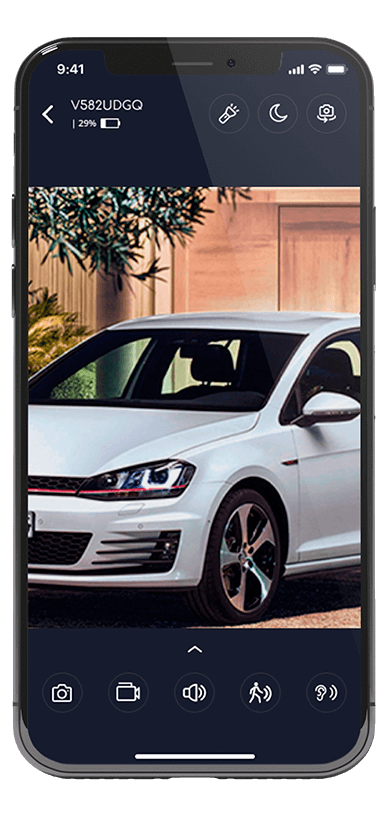 Do not lose sight of
Your car, an apartment or a country house are in good hands with our app. The app repeats capabilities of the IP cameras without purchasing additional equipment.
Have an ear to the ground
Your child will always be supervised. Now you don't need to buy a set of "baby-Cam", because our app can easily manage with this task.